After our last race at VIR, I knew I had to show up and win at the next round at Roebling Road Raceway. Since I missed out on a lot of points in Virginia, I had to really step up my game this time.
Jordan and I arrived Thursday evening to set up at the track early. We were actually the first group to rent out the track's brand new garage bays. It was very convenient for the team to have a nice, spacious area to work from throughout the weekend. I then attended James Bock's track day on Friday to get a good idea of the track layout.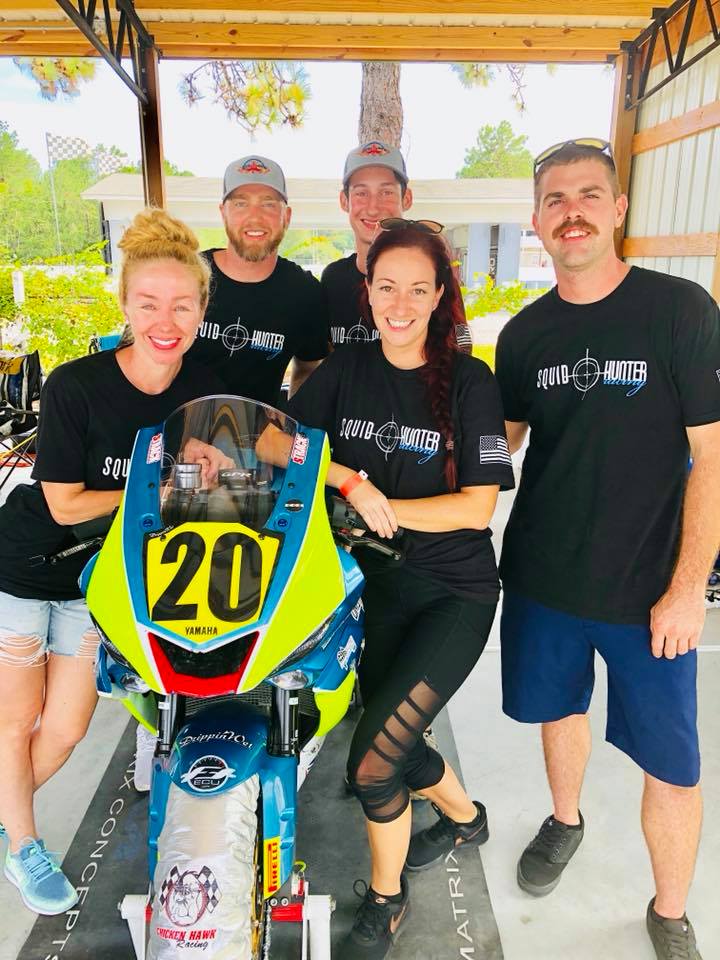 I stopped practice a little early to give myself time to rest and prepare for the long weekend ahead. Jordan took that time to dial in the bike for Saturday. This would be a twin sprint weekend, meaning you race all of your races twice.
The next morning, we went out for practice. It was a little damp on the track, so I couldn't get a clear picture of the track conditions for the day. It's important to take the weather into account when it comes to racing. Seemingly insignificant details like rain on the track or wind speed can make a big impact on the bike's performance.
Saturday's first race was GTU, the longest race of the weekend. I got out to a good start and was far ahead of the leaders by the 10th lap in. I dropped my pace to relax, but then another rider started to approach quickly. The last lap I turned was in the low 1:18s though, putting me far from the rest of the pack. It was satisfying to win that race.
The second race had a one-wave start, which is when the expert and amateur riders go off the same green flag. The other competitors in this race didn't realize this, probably thinking it was a two-wave start. I thought I had jump-started the race when the board dropped. However, as I came around after the first lap, it was clear that I was in the right. The confusion made it so that I finished far ahead of the competition.
In the four races where I placed second, I was beaten by a former expert racer, so I wasn't too discouraged. This season had been a mixed bag so far, between riding the highs of multiple wins and the adrenaline of crashes in Daytona and Virginia. This time though at Roebling Road Raceway, I walked away feeling the weekend had been very successful. The overall result of the weekend bumped me up to first place in five regional championships.
I'm excited to give it my all at the Daytona Race of Champions in October!