---
Trials & Triumph at Virginia International Raceway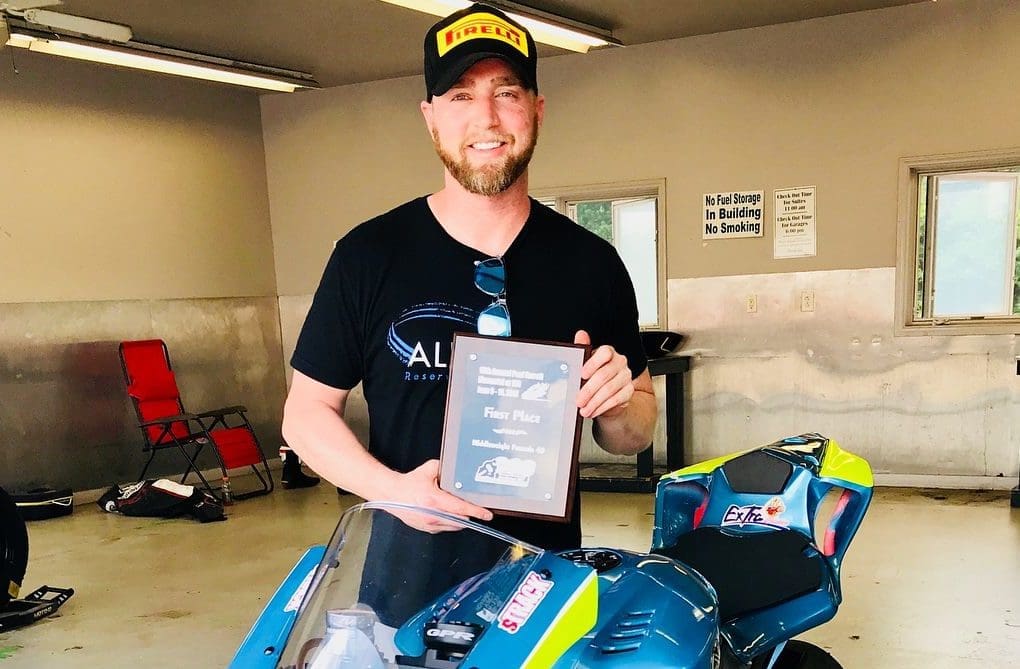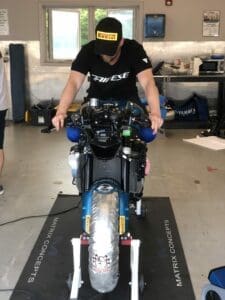 This past weekend, I set out for Virginia to participate in Championship Cup Series motorcycle racing. Honestly, it did not get off to a great start.
On Saturday, the first day of races, I wrecked my bike on the very last lap of my first race– I bent the handle bars and my helmet, and the bike landed on my leg. My good friend Jordan worked incredibly hard to get me back out on the track for next race. He replaced parts on the bike and got it back in riding condition.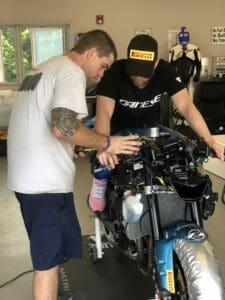 I missed the second race, but ended up placing 8th out of 13 riders in the last race of the day. Not awful considering this was my first race on this particular track, but definitely not what we had hoped for considering I was coming off Daytona with four 1st place wins.
Even though Saturday didn't turn out as well as I had hoped, we still held out hope for Sunday. In the first race of the day, I ended up jumping the start and came in early. This was when our spirits were at their lowest point. But I did place 3rd in the second race– not too bad.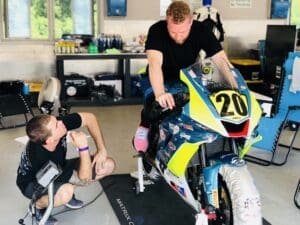 Finally, the last race was upon us. This was it– I either place, or we go home accepting this weekend as a learning experience. At that moment, I decided to forget everything negative that happened the previous day, and placed 1st out of 16 racers in the Middleweight Formula 40.
This weekend was all about overcoming trials, no matter how difficult or unexpected they may be. What mattered in the long run was my will to win, and definitely having a great support system in my wife and Jordan.
I am very thankful to have a great friend like Jordan, who takes time away from his own business to show his support. He works hours on end to make sure my bike is in perfect condition. We make a pretty great team, and I'm proud we got to leave Virginia with a win.
Share
Related Posts