---
Squid Hunter Partners with Racing Legends for the 80th Daytona 200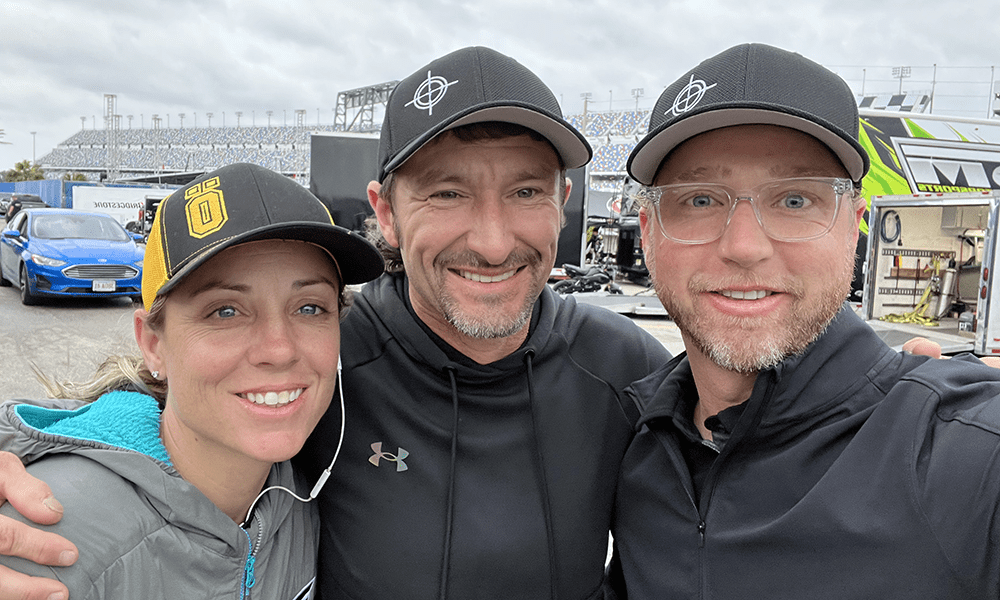 Squid Hunter Racing roared back onto the track for the 80th running of the Daytona 200.
My goal is to win at everything I do, and for such a prestigious and competitive race I knew my racing team needed the best rider to pilot the Squid Hunter Racing machine. We were incredibly fortunate to get none other than the four-time AMA Superbike Champion Josh Hayes.
Ed Sullivan, an accomplished technician and friend, suggested the idea to have Hayes on the bike for the 80th running of the Daytona 200. He placed a three-way call with Josh and me and the rest is history.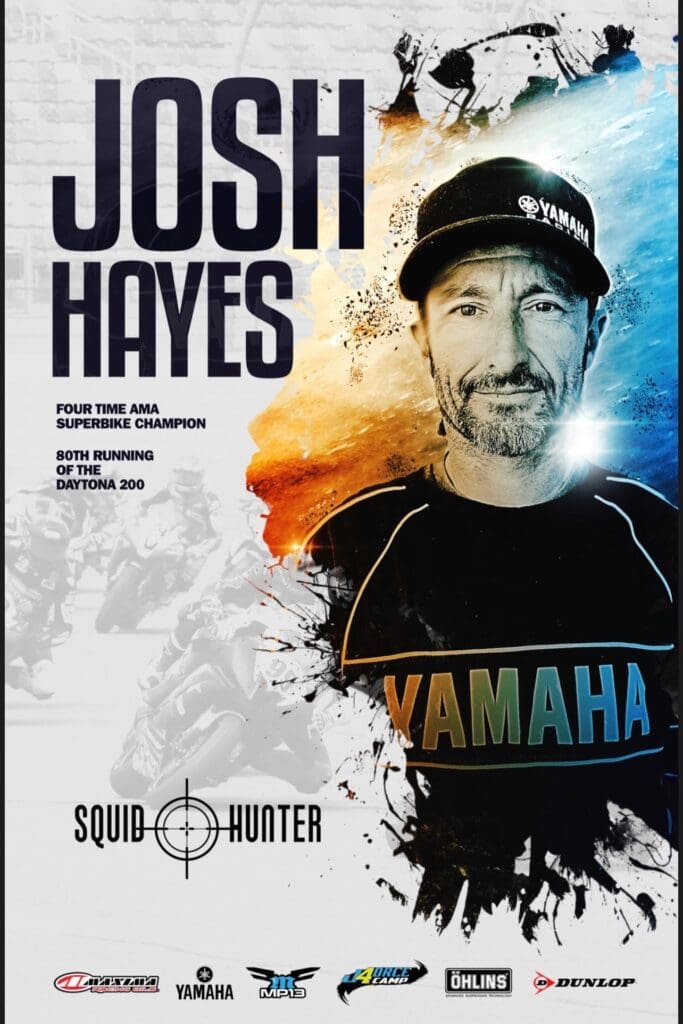 MP13 Racing, headed by Josh's wife Melissa Paris also joined the effort. MP13 Racing was able to coordinate with me months prior to the race. I developed a project management system so everyone was on the same page.
The team worked countless hours and sleepless nights including a test at Roebling Raceway the week of the event. Staying on top of every detail is something I enjoy but in racing, there are so many variables the stars have to align. We were in the top three every practice session and the weekend was running smooth. Unfortunately, due to a team error, Josh had to line up at the back of the grid; harsh penalty but we remained positive.
Josh said to me numerous times prior to the race, "I can still win. Don't worry." He remained composed and the penalty did not waver his confidence in the team or the bike. Josh is an absolute true professional and I understood why he was a four-time champion after getting to work with him. And wouldn't you know after the third lap we were in the top ten. After about the fifth lap we were riding with the lead pack—unreal.
The race came down to the wire. The top riders were all in a tight pack for the last few laps, and it was a photo finish at the end. Squid Hunter came in 4th place.
Some people say that how you lose says a lot about you. A 4th place finish isn't a bad result, but since my goal was to win, I count this as a loss. However, I use my less-than-perfect experiences to my benefit every time.
Whenever I talk to young entrepreneurs, I tell them that businesses have to die five times before you get it right. You have to expect to get it wrong or not hit the target every now and then. What you do in those situations can make or break you. When you fail, are you recalibrating? Are you asking questions and improving upon what you have?
I have already turned this experience into knowledge for the future on how to better prepare and execute. This knowledge isn't something that can be taken away from me, and it's not something that can be learned in a book. I'm stronger and better prepared today for my next goal, and you can bet I'll be aiming for the top spot.
Share
Related Posts