---
A Winning Weekend in Daytona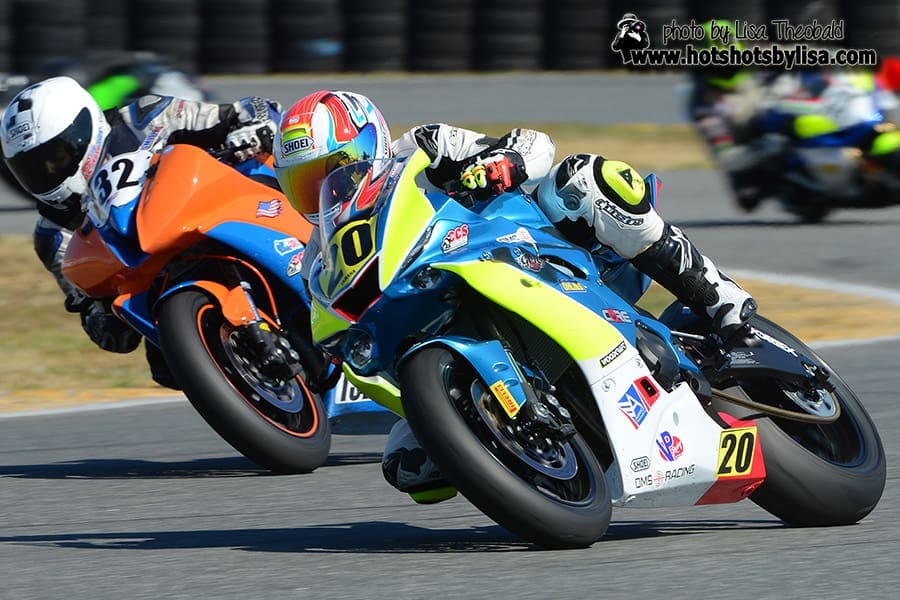 For me, a winning weekend looks like this:
Four 1st place finishes
One third place finish
One crash
We had a rewarding but crazy weekend at Daytona International Speedway for the season opener of the Championship Cup Series. The 77th annual Daytona 200 was also happening on the track the same weekend, so we had a chance to spend time with all the teams that pour their lives into the sport of motorcycle racing.
As is with such a large event, Jordan and I (repping our new company Squid Hunter Racing) started preparing months in advance. Jordan is the master chief mechanic, building my bikes for every race and working alongside me for the duration of the weekend to ensure the bike is in top running condition.
For this season I purchased a brand new 2018 Yamaha R6 with a new Squid Hunter paint scheme to go along with it. We were there to WIN!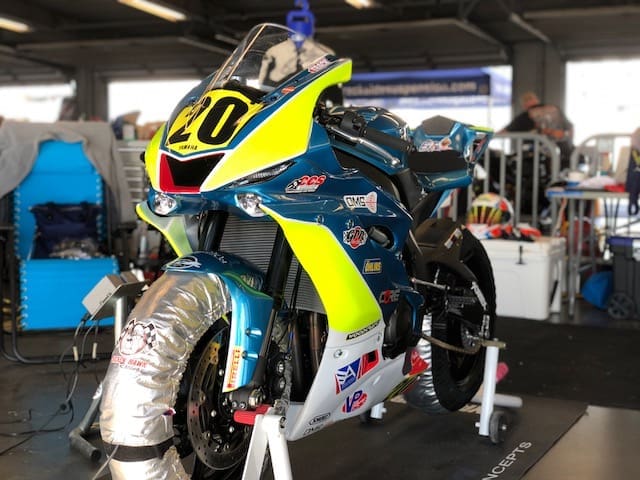 After finishing garage setup on Thursday, my wife and I attended the Daytona TT that night to kick off the weekend. This was American Flat Track's season opener, running on a larger, improved TT course built inside Daytona International Speedway's famous tri-oval.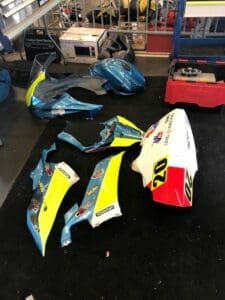 ASRA and CCS Sprint Races began the following day, and I got off to a great start, placing 1st in the first race. The second race, however, took a scary turn. Another racer crashed in front of me at 120 mph with no room for me to get by. His bike flipped end-over-end and smacked me on the left side of my fairing, high-sided. We were both sent to the medical center, and I didn't know where I was for about 20 minutes. Needless to say, the medical center got a little heated when I confronted the other rider who crashed in front of me.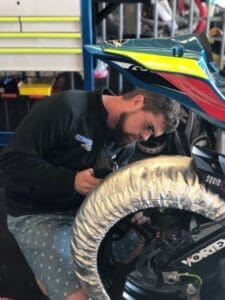 However, I let go of my frustrations once I saw how severe his injuries were. His bike was totaled, and he was sent to the hospital with a broken back. I wish him a speedy recovery and hope he gets back in the saddle soon. I came out with a swollen knee and bruised leg that would take two months to dissipate. Jordan spent the rest of the day making sure the bike would run again.
Despite the setback, I went on to place 1st in three more Middleweight races–the Formula 40, Superbike, and Grand Prix, and 3rd in another.
Daytona is the mother of all championships, and I was happy to get on top of the box five times. This weekend gave me a good lead into the championship going forward. I'll be back in October for the Daytona Race of Champions, hoping to bring home several more titles!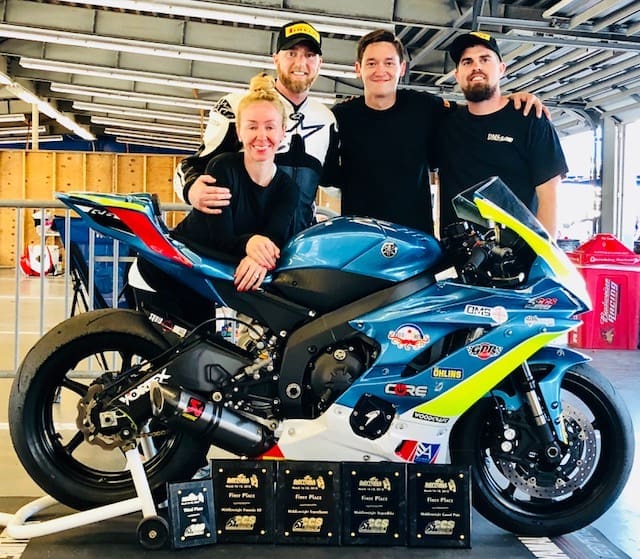 Share
Related Posts