This was it. The Race of Champions at Daytona International Speedway is a winner-take-all event. Points or no points, it doesn't matter who you are. All the best riders show up and if you win, you're the national champion. The Race of Champions would be the last race weekend of the season, and I was ready to WIN.
As always, the real work begins before the big day. Three weeks prior to the race, I practiced at Jennings Raceway. Unfortunately, I crashed going into turn one, which left a contusion on my ribs. The Tuesday before the race, the pain got to be so much that I didn't believe I'd be racing after all. But after a trip to the doctor and an anti-inflammatory shot, I was good to go within 24 hours.
Jordan and I arrived on Thursday to set up the garage. The next day was dedicated to all-day practice. My times were decent, but I was expecting more. Rain also caused practice to wrap up early, leaving us without a full practice run.
Regardless, the Race of Champions was upon us.
Saturday's first race began with a red flag on the first start. When a red flag is out, it means a crash took place that left the rider too injured to continue. Because of this, the race was condensed to five laps once the track was cleared. I started off really fast and broke away from the entire field, then eased off in the last lap just to ensure I didn't make a mistake. This was the right call, and I ended up winning my first national championship.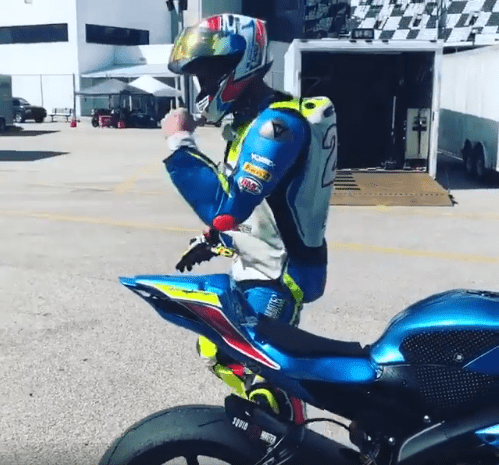 I went into my second race with tons of confidence. I had a decent start, but going into turn six, one of the other racers cut into my line and hit my bike, causing me to smack into a barrier going 70 mph. I was taken to a medical center, then to a hospital for a CAT scan to properly assess my injuries. I ended up with a rib fracture and head contusion, leaving me unable to participate in any races for the rest of the day.
While Jordan put my bike back together, I wasn't even sure if I would get back on the next day. Saturday night was grueling—I felt like I had been hit by a truck, and I didn't get any sleep. But I decided that I couldn't quit simply because I'd been wrecked into.
The next day, I raced in the Middleweight Formula 40. I had a good start and led the whole race, finishing first and winning my second national championship.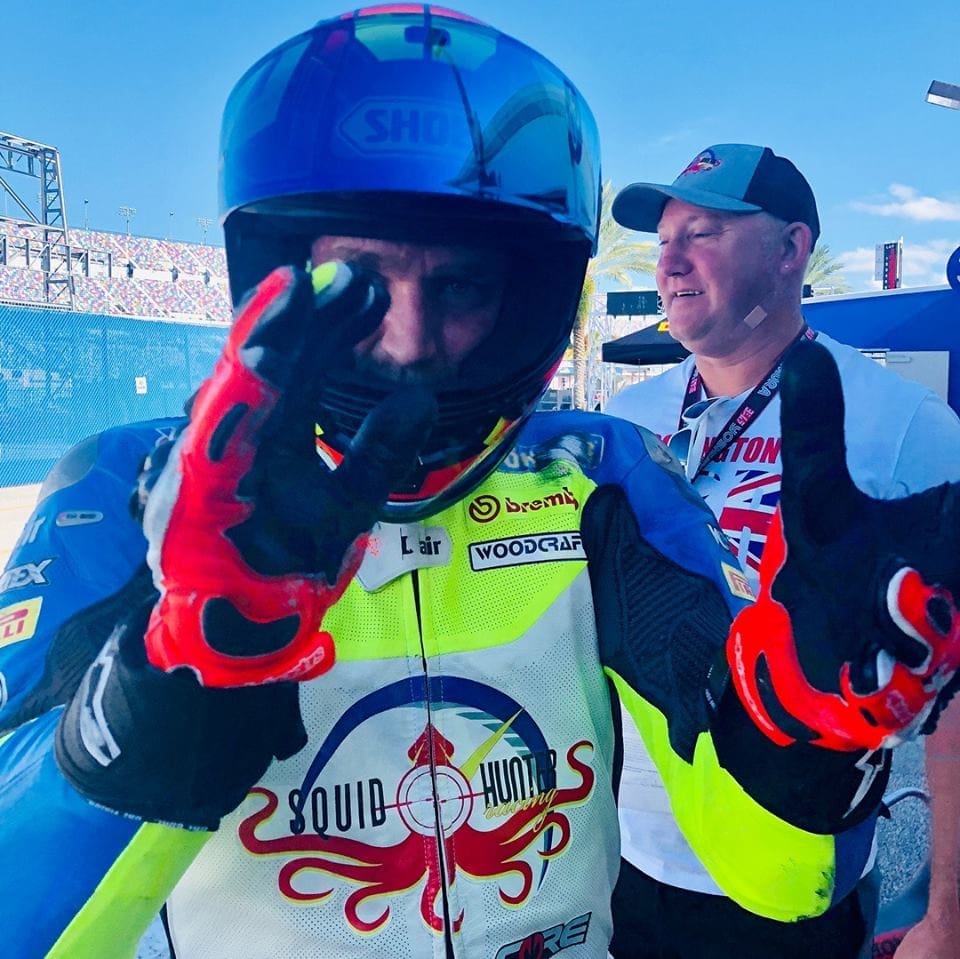 In my third race, ASRA Sportbike, I was lining up for our second restart after a red flag. On the track's east horseshoe, the same racer who crashed into me the previous night took me out again. Needless to say, I was very irate. Obviously, crashing is a scary thing. But to have it happen twice negatively impacted my performance, as much as I hate to admit it.
I picked my bike up off the tarmac and drove it into the pits so Jordan could put it back together. The crash disconnected my brakes, but Jordan fixed them and I was back out on the track in five minutes. I lined up, had a good start, and I finished second in that race.
I competed for the regional championship in the fourth race, but since I was pretty banged up by that point, I didn't exactly have the gusto to go for the win. I finished fourth place in that race, with the same outcome for the next race.
After it was all said and done, I brought home two national championships and four regional titles from the Race of Champions. It's extremely gratifying to achieve amazing results doing something I love. More importantly, I'm proud to work with a team as hardworking as Squid Hunter Racing, and a mechanic and partner as dedicated as Jordan.