---
Last-minute Decisions for Race of Champions 2019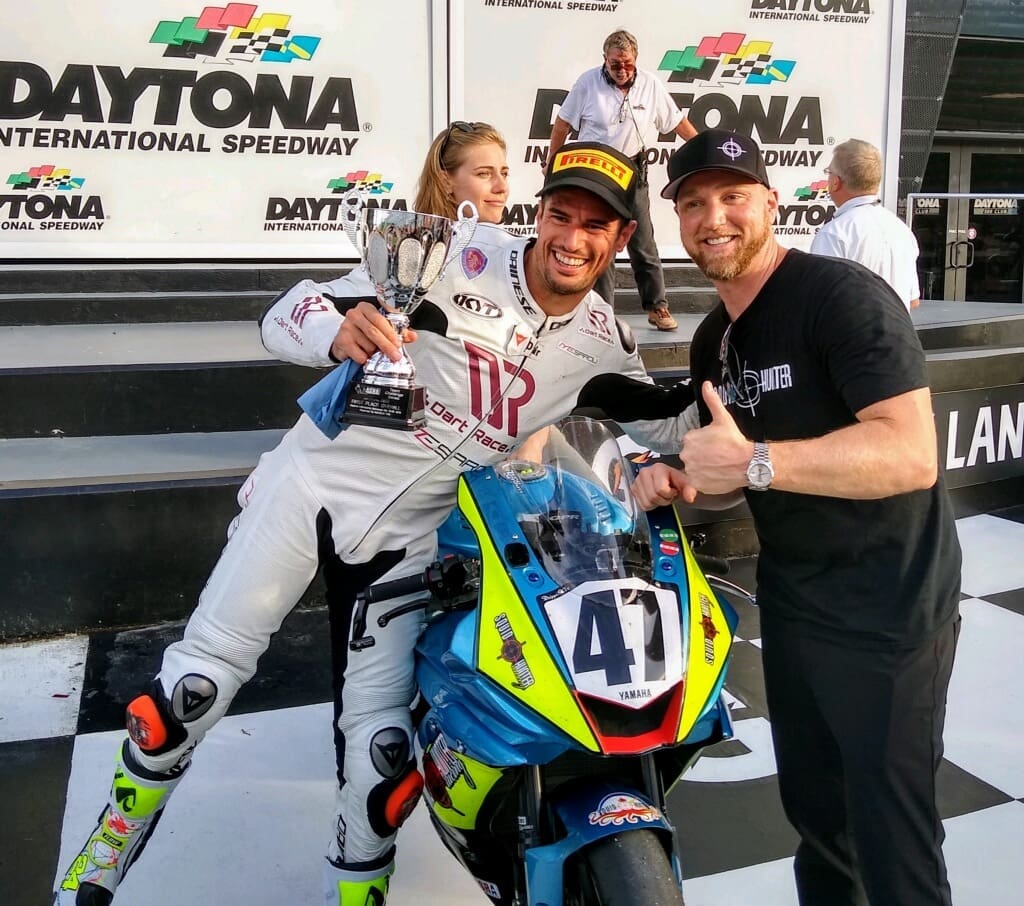 From the moment the Daytona 200 was over back in March 2019, we shifted gears to the upcoming race in October. We prepared as a team like never before with lots of time and money put into this race. Unfortunately, we were faced with a challenge my team and I couldn't have prepared for.
Five days prior to the race, the international rider who we planned to have ride for Squid Hunter Racing backed out. He had complications with his team in Spain, which is unfortunately just part of racing.
At the time, I was in New York City on business unrelated to Squid Hunter Racing. I was walking down 5th Avenue when I received the call. Between meetings, I immediately started to curate the market for a replacement rider. With a mutual connection by Robertino Pietri in combination with my contacts at CCS, I reached out to Simone Corsi through WhatsApp not knowing what to expect.
From there, my team had a meeting. We put all of our options on the table and made a decision. I explained to Corsi our circumstances with the race being so close. We mutually agreed that is was in the interest of both sides to make this happen.
From there, it was all hands on deck to get him here from Italy. We booked his flight on Monday, Corsi arrived in Daytona on Wednesday and had his first practice on Thursday.
From the moment my team and I met Corsi, we knew his level of expertise and experience with world racing teams would bring Squid Hunter Racing to the next level. It was a phenomenal experience getting to partner with a world-class rider like Corsi.
We put Corsi on one of our 600 cc bikes spec'd with a Daytona 200 motor, and entered him into many races, including Heavyweight Supersport. Obviously, in most of the races, he was up against Superbike engines that have a much higher horsepower output, but this was no issue for Corsi as he made up his time with high corner speed. His riding style and large sweeping European lines were something I'd never seen before at Daytona. His lap times dipped into the low 1.50's. He earned first place in nearly every event he participated in, including Expert ASRA Sportbike, Combined ASRA TC GTU, and Combined ASRA Team Challenge Overall.
At the end of the race, Corsi extended a compliment to my team that we were as professional as some of the international world racing teams he had worked within the past. This was very reassuring to me that Squid Hunter Racing is on the right path and we are ready for the next race.
Share
Related Posts